Play Free Horse Games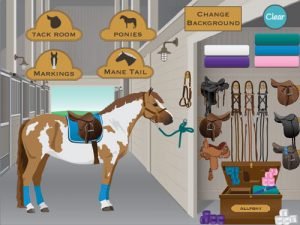 Create Your Own Pony, Improve Your Horse Knowledge With Horsemanship Learning Games for Kids.
Horsemanship Education for Kids
Learn more about horse breeds, face & leg markings, coat colors, gaits, tack & grooming tools and more with fun free horse & pony learning activities.
Horse Knowledge Quizzes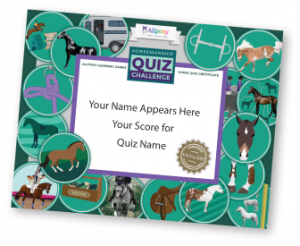 Put your horsemanship skills to the test with fun and free quizzes about horses. Receive a free certificate of accomplishment and get on the Leaderboards!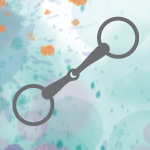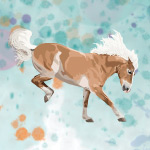 Smart Book Award Winner
The Allpony Horses & Ponies Activity Book won the Academics Choice Smart Book Award.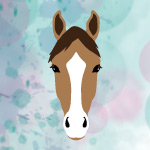 Horse & Pony Identification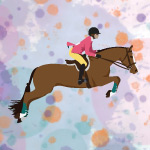 Horse Sports
There are many different horse sports that you can participate in. Follow the links below to learn more about horse & pony sports, or go ahead and test your knowledge with the free horse sports quiz!
Play Horse Learning Games
Identify Parts of the Horse
Allpony Horsemanship Quizzes
Calling All Horse Book Lovers! Allpony is offering a book review contest where kids read a horse book of their choice and write a basic overview of the book and what they like about it. Reviews can be as short as two paragraphs and up to 2 pages long. The horse books can be of fiction or nonfiction, as long as it is about horses. One entry per person please. Your book reviews will be posted on the Allpony website so other kids can get recommendations on all of the great horse books out there that they may like to read! One of the submitted book reviews will be chosen at random as the winner of a life-time Star Stable game membership and the Soul Riders book trilogy.
In our interview with Catherine Winter of Ride EquiSafe, we tried on a wide selection of child sized equestrian safety vests and learned more about the options available for kids.
A recent hot topic in the equine world has been the use of safety vests. While these have been seen for years in other disciplines like Eventing and Show Jumping, the safety vest has not been common attire in the Hunter, Dressage or Western Worlds, until now.
Thanks to Our Supporting Partners & Retailers