Play Free Horse Games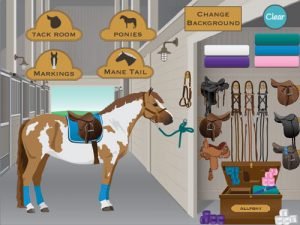 Create Your Own Pony, Improve Your Horse Skills With Horsemanship Learning Games, & Try the Fun Horse Quizzes!
Horsemanship Education for Kids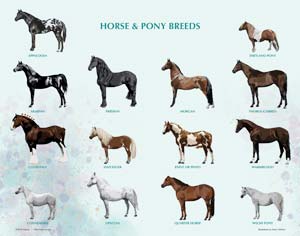 Learn more about horse breeds, face & leg markings, coat colors, gaits, tack & grooming tools and more with fun free horse & pony learning activities.
Improve Your Riding Skills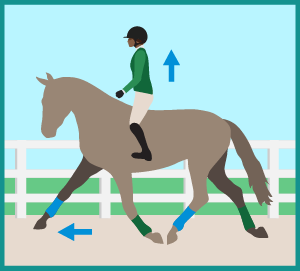 *NEW* Riding tips and strategies, How To Guides, Interactive learning modules. Learn About Horse Sports.
What to Wear
First Riding Lessons Coming Up? We Have You Covered.
Face Coverings & Gators
Get ready for fall horse shows with our selection of adorable masks and neck gators! Choose from one of ours or design your own!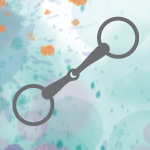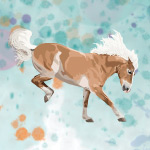 Smart Book Award Winner
The Allpony Horses & Ponies Activity Book won the Academics Choice Smart Book Award.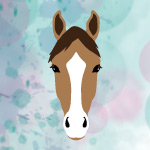 Horse & Pony Identification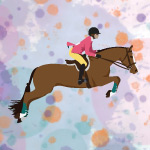 Horse Sports
There are many different horse sports that you can participate in. Follow the links below to learn more about horse & pony sports, or go ahead and test your knowledge with the free horse sports quiz!
Play Horse Learning Games
Identify Parts of the horse
There is an amazing coastal town in North Carolina called Beaufort that once hosted Black Beard the pirate, and is the home of wild ponies that live on the islands across from the mainland.
Kathy Simmers recently wrote a book called Jump the Moon that is based on a true story about her daughter's bond with a pony named Me Too. The beautiful illustrations throughout this hardcover, picture book bring to life an emotional journey that will make readers of all ages cry, smile, and cheer as it reminds us all to follow our dreams.
Looking for some Halloween and fall themed activities for your horse enthusiast? Check out the Allpony fall crafts and activities downloads!
Thanks to Our Supporting Partners & Retailers